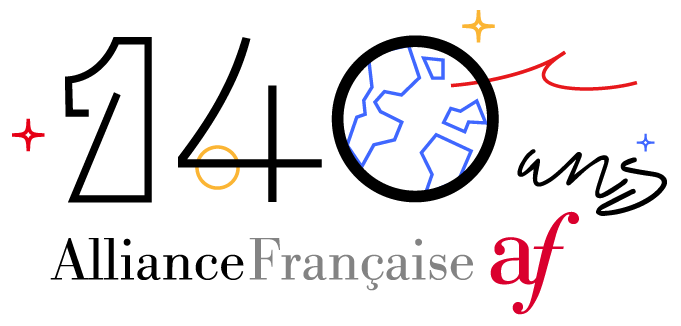 In 2023, the Alliance Française will celebrate its 140th anniversary and we will celebrate by cruising on the Detroit River!
As you may know now, the French never miss a chance to celebrate their culture and this cruise is the perfect occasion to go out disguised with costumes, fancy hats and elaborate masks. And to dance and sing on the boat while enjoying the entertainment.
A little bit of History...
French values are essentially human rights, secularism and international law, to which can be added today a concern for the environment. These universal concerns were first promoted through the French language since the values of the Revolution and the Enlightenment were most widely disseminated by France.
In fact, during the French Revolution, the French language became an important piece of France unity and in 1882 school attendance became mandatory in France.
The Alliance Francaise was created in Paris on July 21, 1883 under the aegis of Paul Cambon (a diplomat) and Pierre Foncin (a geographer), rapidly joined by the scientist Louis Pasteur, the diplomat Ferdinand de Lesseps, the writers Jules Verne and Ernest Renan, and the publisher Armand Colin as Board members. The main idea was to promote the French language and to strengthen France's cultural influence abroad.
The first European Alliance Francaise opened in Barcelona in 1884 .In 1902, was created the Federation des Alliances Francaises USA. At that time, 1902, there was a comity Alliance Francaise in Detroit; we do not know when AF Detroit was originally started.
The first Alliance Francaise French language school opened in 1919 at 101 Bd Raspail in Paris. Detroit waited 1986 to open its French Institute with director Ludmila Von Taube.
Closed during the World War II the Alliance Francaise Paris reopened in 1944 and continued to grow worldwide. A modernization wind blew on the whole network in 2002.
Today more than 460,000 students learn French at one of Alliance Francaise center, whose network of schools includes:
a centre in Paris, Alliance française Paris Île-de-France
locations throughout France for foreign students and
834 locations in 133 countries. (100 chapters in USA, 5 chapters in Michigan, AF Detroit/FIM, AF Grand Rapids, AF Grosse Pointe, AF Kalamazoo, AF Lansing)
What is an Alliance Francaise?
It is a non-profit organization that share the French language and French culture. Each organization outside Paris are local and independently run. It means for example, that Alliance Francaise of Detroit is an American non-profit organization. France has chosen to entrust foreigners with the task of spreading its language and culture, which is quite exceptional!
Each Alliance Francaise offers its own program of events and classes and finances most of its activities from the fees it receives from its courses, memberships or donations. Each chapter has a committee and a president. The Alliance française brand is owned by the Fondation des Alliances Francaises in Paris. The Institut Francais in Paris, managed by the French government help with advice, guidance and support. In many countries, the Alliance française of Paris is represented by a Délégué général.
Alliances françaises are present on all continents: Europe, Africa, Asia, Latin America, Oceania... In the largest Alliances, a French director is generally sent by the Ministry of Foreign Affairs. In each country, this director has to adapt to a culture and to ways of thinking and operating that are very different from his own. This requires continual questioning and adapting in order to develop a lively relationship of cooperation between cultures.
Missions of an Alliance Francaise
The first mission of the Alliance Française is to reach out to people who don't speak French to bring them into the francophone culture, with an emphasis on learning the French language, because learning the language is an entry point into the culture of a country.
It is also a community place where people can meet to practice their new language, learn from others and learn through cultural events. It is a place where French people abroad can find cultural and linguistic resources.
Alliance Francaise of Détroit offers conversation groups, French movies, Board game meetings and diverse fun events such as Carnaval on the Detroit River an event that brings together local French history and Francophone cultures.
Supporting local businesses through partnerships
We are so thankful for all our sponsors and volunteers that help us pursue our mission!
Our sponsors' contribution is vital to continue our important work. We cannot succeed without their generosity and support. The extra exposure they receive with their involvement translates to considerable new business for them. Sponsorships are a win/win for everyone involved! With their support, we were able to organize 4 to 6 regular cultural events monthly and our special AF convention, to provide scholarships to high school and university students,
We also are very grateful for our volunteers. With their help, we were able to host many successful events. Not only did they contribute to our success, but they are also now a part of our organization. We are honored that they choose to help us carry out our mission. We truly couldn't have done it without them.