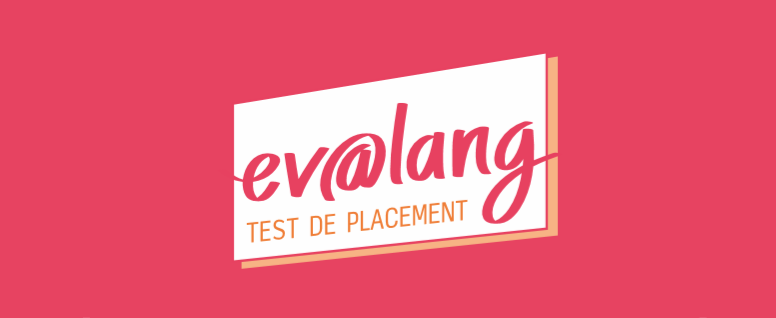 Assessment Test
EVALANG, a test for young adults or adults, starting at 16 yrs old, 100% online to evaluate your level of French with precision, although this test is not an official test.
It will give a solid assessment of your language level. Perfect, if you want to start a French course,
if your employer request an assessment of your level in French or, for your personal information.
Convenient
The test can be taken on a computer, a tablette or a smartphone.
Efficient
The result is sent right after completion of the test.
The test takes maximum 35 minutes.
The test evaluates , oral comprehension, written comprehension, grammar and vocab.
Price
$15 -This amount will be reimbursed if you take the test before registering in one of our group class or if you register to a private class as a AFD/FIM member.
Purchase your access to the test
Following your purchase you will receive a notification by email to access the platform EVALANG and start the test.
Please check your spams, the notification email may fall in that section. Also, it may take 24h to receive this email notification since it is generated by a physical person.