The Culturethèque is your French e-library.
Click on SUBSCRIBE and create your login ID, password and language preferences.
When asked which library is yours, pick "Detroit (MI) – AFIF Michigan".
Your culturethèque subscription will be active as long as you have
an active membership with us.
Come and immerse yourself in the French language with our
extensive collection of books, comics and magazines.
We have one of the largest French language collections in the area.
You can browse our book collection by checkingout the catalog on-line here.
You can even reservebooks to pick them up later!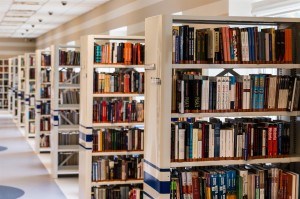 As a member you can borrow DVDs for up to one week .
A multi zone DVD player is recommended. View the list of DVDs here.
Our library is open to everyone, adults and children of all ages and to members of the AFD/FIM.
To check-out material from the library and to access Culturetheque, you must become a member of the Alliance Française French Institute of Michigan.